February 2013 Newsletter: Growing Into 2013
Dear Friends and Supporters,
Lots of news from the SOIL team this month. The first thing on all of our minds this week is the departure of Nick Preneta, SOIL's Operations Director. After three incredible years of hard work and dedication, Nick left Haiti a few days ago. Nick will be sorely missed, though he will continue to support SOIL from the mountains of Oregon.
As the teams in Port-au-Prince and Cap-Haitien are settling into the new year, SOIL has some great updates and milestones to share with you. Following our partnership with Trees, Water and People, it is SOIL's goal to plant 10,000 trees in northern Haiti during the first half of 2013. Last week, we took our first big step toward achieving that goal when we planted 800 trees with help from the Boy Scouts of Haiti.
In Port-au-Prince we have sold over 10,000 gallons of our rich, organic compost, and we continue to improve and revolutionize our composting waste treatment site in the Trutier dump, showcasing the power of transformation with a land rehabilitation project nourished with SOIL compost. The experimental pepper gardens at our Penye agricultural research center are flourishing, with the final of three harvests completed in late January.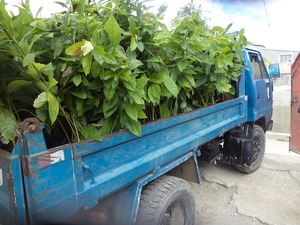 Even in times of change, SOIL continues to move forward, dedicating our time and efforts to our programs and our mission, continuing to bring safe and dignified sanitation to thousands of people throughout Haiti, and promoting new agricultural projects designed to stabilize Haiti's damaged environment.
We hope that those of you who have supported us over the years will take a moment to look over our newly released Annual Report.  As ever we are grateful for your contributions and support and thank you for continuing to believe in the potential for change.
With Love from Haiti,
The SOIL Team
To make a donation to SOIL visit our website or mail a check to:
SOIL
124 Church Rd
Sherburne NY 13460
More SOIL News:
Support SOIL: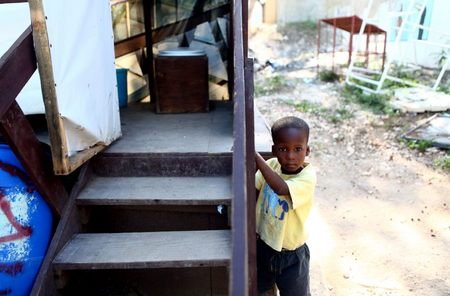 ---