October 2013 Newsletter: SOIL Sells Over 70,000 Gallons of Compost
Dear Friends,
This week SOIL reached an exciting benchmark: we've sold over 70,000 gallons compost. Marketed under the brandname "Konpòs Lakay," SOIL sells the compost produced at our composting waste treatment facilities to farmers, businesses, and organizations around Haiti. Our biggest customer to date is BRANA, Heineken's Haitian subsidiary, which purchased SOIL's Konpòs Lakay to support local sorghum production, but the doorbell at our Port-au-Prince office has been ringing nonstop as word gets out about this valuable, locally-produced soil ammendment. Backyard gardeners, members of a community-supported garden, independent agricultural supply resellers, a few restaurants, and the international organization, Save the Children, have all stopped in recently. Save the Children plans to use two hundred and fifty gallons of Kònpos Lakay to nourish new plants at their nursery on the outskirts of Port-au-Prince.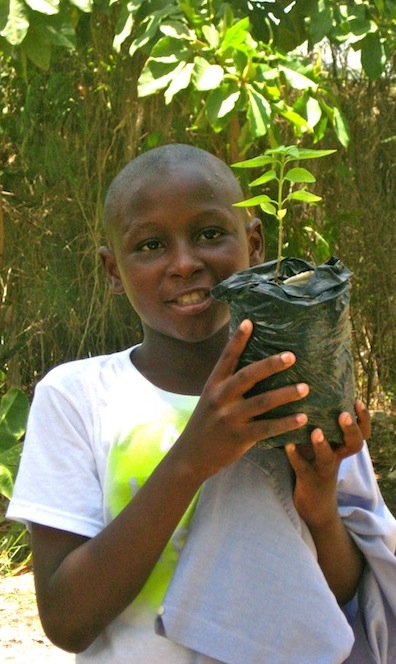 Marketing SOIL's compost is an important step in paving the way for the future of sanitation in Haiti. It offsets some of the cost of treating waste, making it possible for SOIL to provide sanitation services in even more communities. It also adds much-needed carbon to the soil, helping our customers increase their production and rebuild Haiti's fragile environment. At SOIL, we are proud to do business where everyone comes out a winner!
With love from Haiti,
SOIL
October News:
Join us:
---